How to take better notes with MindMeister
Live mind mapping: A short guide to better note taking at events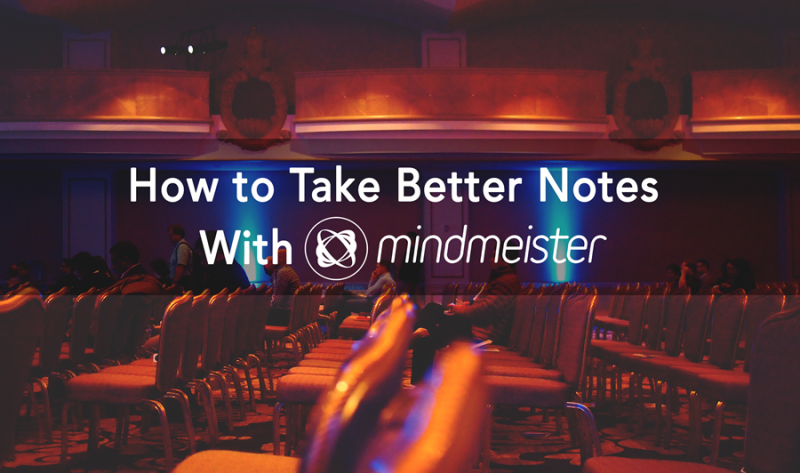 Conferences, meetings, lectures, talks: As an entrepreneur you know how vital it is to regularly attend live events in order to make personal connections and stay up to date on new developments in your niche. Each event is also an opportunity to get inspired by thought leaders and learn something new ­ something you can hopefully utilize to get ahead. It's impossible to remember everything you hear, though, so taking good notes during such live events is key. But what constitutes good notes?
Efficiency: Being able to quickly capture everything essential
Clarity: Being able to easily decipher your notes long after the event
Shareability: Being able to share, reuse and utilize your notes in different ways
Online mind mapping is one of the best formats for note taking during live events as it ensures that all three of these criteria are met. In fact, organizers of events such as TEDx have been utilizing this technique for years, and mind mapping specialists such as Biggerplate, CreaMatics, World of Minds and MindMeister are even offering live mind mapping as a service.
But you don't need to hire a professional mind mapper to utilize this great technique. Below we've put together a short guide about live mind mapping to help you make the most of the events you're attending. To make things less hypothetical, we'll use the real-­life example of a marketing manager attending a one­day conference with multiple speakers.
Before the conference…
1. Prepare your mind maps
As soon as you receive the event program, you can start preparing: Go to your MindMeister dashboard and create a folder for the conference and a mind map for each individual talk. Put the title of the talk in the center of the map.
Add important information such as the speaker's name, background and contact information. You can also customize the map theme to fit with the speaker's company colors.
2. Embed maps in your blog
If you have your own blog, create a post that announces the conference and let people know that you will be live mapping the talks. Once you embed the mind maps in the post (using MindMeister's embed wizard) your readers will be able to watch them fill with information in real­ time.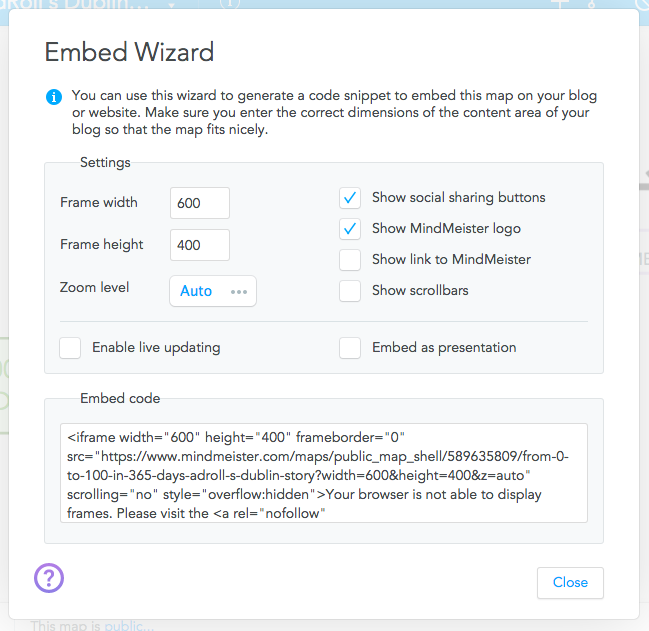 During the talks…
1. Take notes in your mind maps
Don't try to write down every little detail. Create first ­level topics for key ideas or questions and note down related thoughts as subtopics.

More detailed descriptions, as well as links, can be added to the topics using the various widgets. Use formatting options and icons to make the structure clearer and underline important ideas.

Upload i.e. paste images to the topics to make the map more visually engaging and memorable. Make sure to use the key shortcuts TAB and ENTER to create new topics quickly.
2. Share your mind maps instantly
Besides embedding the mind maps on your blog you can share them on any number of social channels, either directly from the sharing settings in MindMeister, or manually by linking to the public map. A particularly great channel for this is Twitter, as most events have their own hashtag and both attendees and organizers, as well as outsiders, can follow tweets in real­time. Visual content always shares better, so don't forget to take a screenshot of your map (best size is 1024x512) and add it to the tweet.
"Lessons learned from scaling a blog" by @jaycee001 https://t.co/yCFOEU4nuo #GHT15 #blogging #contentmarketing pic.twitter.com/CTTXCDgq9f

- Raphaela Brandner (@RaphieBr) September 24, 2015
After the conference…
1. Present what you have learned to the team
An engaging presentation is often the best way to share all those new ideas you've collected during the event with colleagues and managers. With MindMeister, this is done in a matter of seconds. Just open presentation mode and click-drag the cursor over a topic while pressing the CMD / CTRL key to create a slide. Repeat this for all the topics in your mind map you want to include in the presentation.

You can present the slideshow directly within MindMeister or export the slides as individual image files.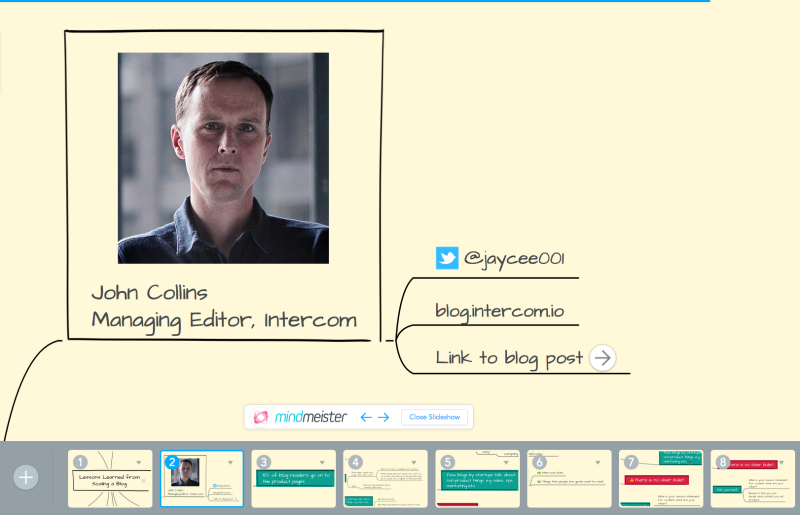 2. Turn ideas into action
The last and arguably most important step is to utilize the knowledge you've gained at the event. After you've presented your maps to your team and have decided which ideas you want to put into practice, you can turn them into actionable tasks directly within MindMeister. If the map is shared with your team members, you can use the task widget to assign tasks to others, add due dates and priorities.

For a more powerful task management experience, you can also export your tasks to MeisterTask, MindMeister's little brother, and manage them in an agile project environment.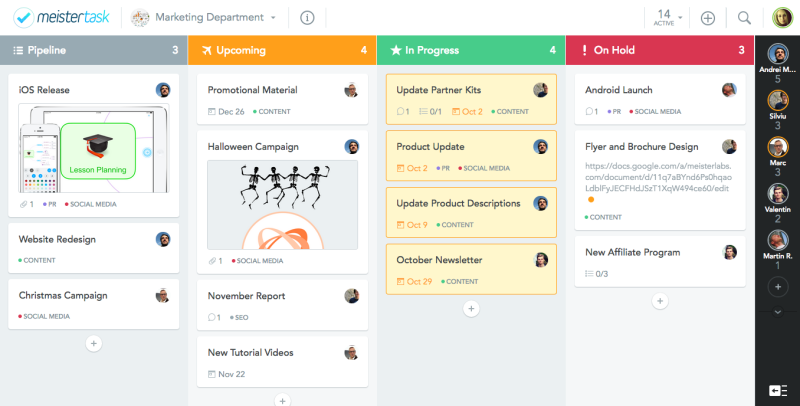 So, are you ready to give live mind mapping a try? Then head over to MindMeister and create a free account now!